Spinach and Bacon Frittata
Share on Social
Array
(
    [networks] => Array
        (
            [0] => facebook
            [1] => twitter
            [2] => pinterest
        )

    [has] => Array
        (
            [facebook] => 1
            [twitter] => 1
            [instagram] => 
            [pinterest] => 1
            [houzz] => 
            [linkedin] => 
        )

)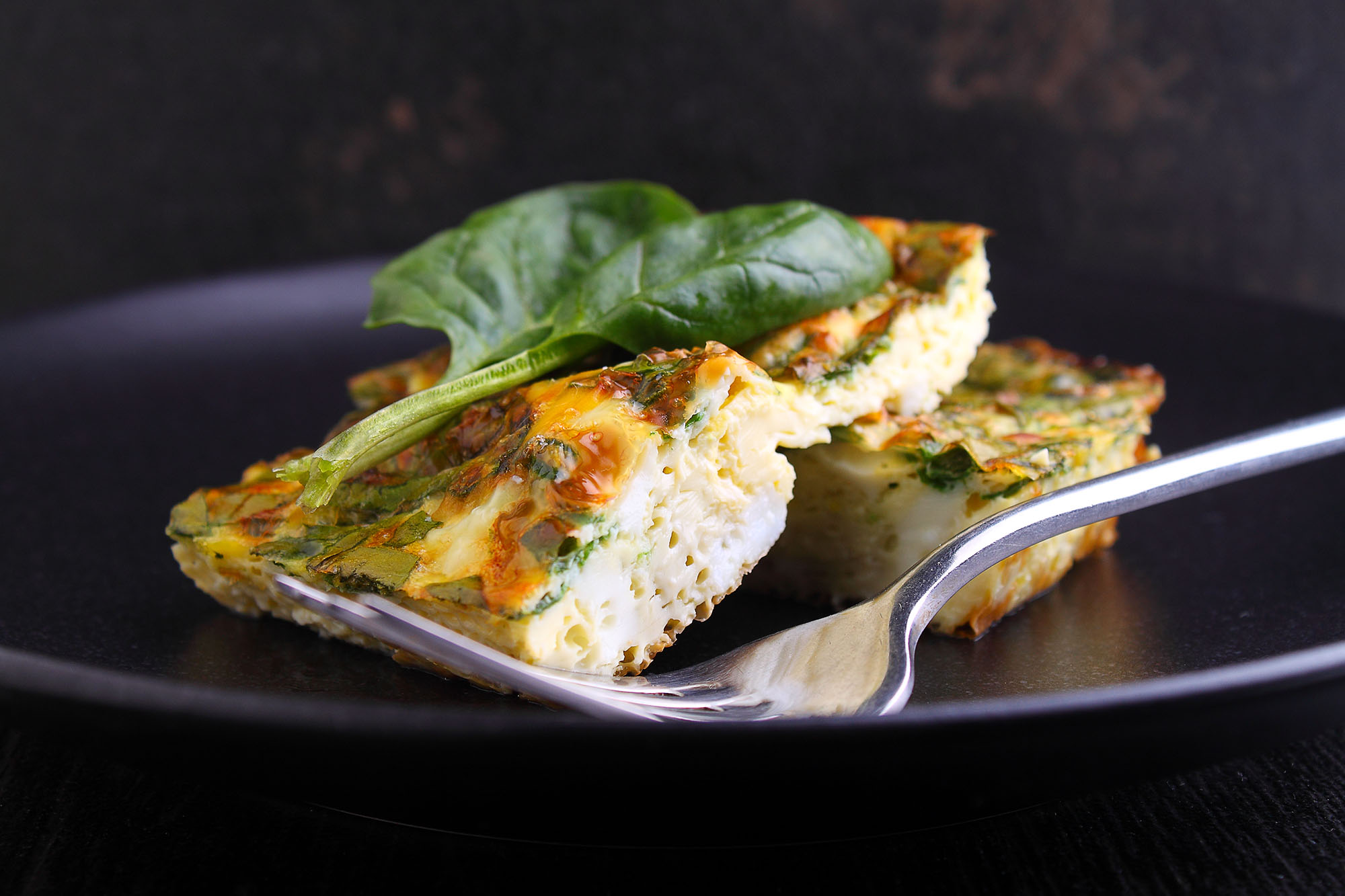 Spinach and Bacon Frittata
Total Time: 40 minutes
Yield: 5 servings
Ingredients
1 pack of bacon
4-5 c spinach
1 onion
6 mushrooms
12 eggs
1 tsp garlic powder
1/2 tsp black pepper
Instructions
Preheat the oven to 375.
Cook the bacon until crispy, drain the grease, and set aside.
Chop the onion and mushroom, and bring your cast iron skillet to medium heat.
Saute the onion until soft, and add in the mushrooms.
Cook for 2-3 minutes until soft, and then add the spinach. Continue cooking on medium, stirring until spinach is wilted, and then turn off the stovetop.
Cut/crumble the bacon into the pan and mix it with the vegetables.
In a bowl, whisk the eggs and spices until thoroughly combined.
Pour into the skillet and mix with the filling.
Place in the oven and bake for 10-15 minutes (time will vary depending on pan depth etc.). Bake until the top is firm when you press on the middle.
Slice, serve, and enjoy!
Recipe contributed by Boyne City Farmers Market
Print Recipe